Lubitel-166b is a Soviet medium format twin-lens reflex camera, which is a simplified version of the Lubitel-166 camera.
After the LOMO factory realized that the Lubitel-166 camera was unreliable, it was decided to create a simpler but more reliable version and name it Lubitel-166b.
Lubitel-166u Specifications
Type: 120 film TLR camera
Manufacturer: LOMO plant
Production period: 1980-1990
Format: 6x6cm on 120 film
Lens mount: fixed lens
Taking lens: T-22 f4.5/75
Viewing lens: f2.8/75
Shutter: leaf shutter with speeds from 1/15 to 1/250 sec.
Viewfinder: waist-level finder
Lighmeter: none
Flash synchronisation: sync socket "X"
Selftimer: mechanical
Weight: 608 grams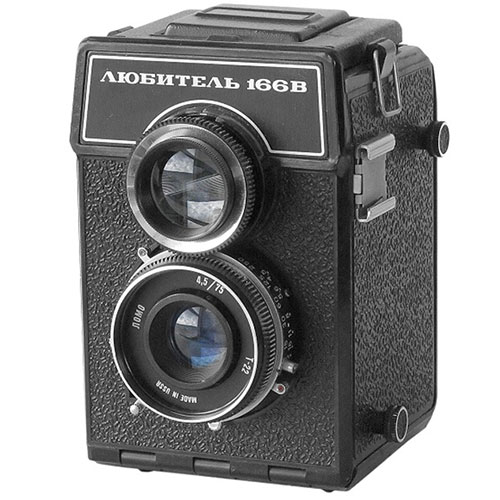 As we have repeatedly said, the Soviet Union did not know how to create something at the same time complex and reliable, and therefore the choice was between complex but unreliable, or reliable but simple as a piece of wood.
And of course, there are practically no changes compared to the very first models, that is, with Lubitel-1 and Lubitel 2. And those changes that exist are purely cosmetic in nature.
Like all previous models, the Lubitel-166b is made of plastic, but of high enough quality. It also has two lenses. T-22 f4.5/75 lens for taking photos and a focusing lens with an aperture of f2.8.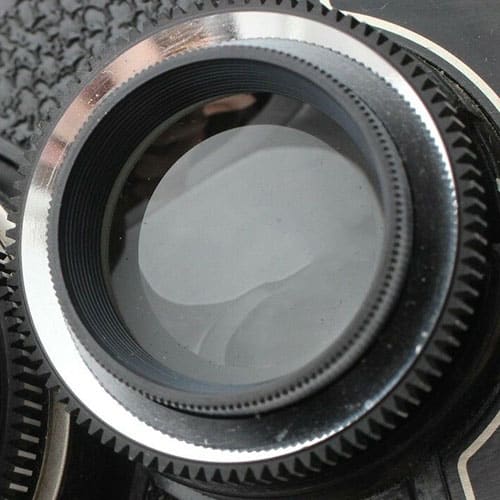 But despite this, the Lubitel-166b camera has the unique charm of Soviet photographic equipment.
The genes of its distant ancestor Voigtländer Brillant are still felt in this camera. The simple design, simple technical solutions applied in the camera, combined with amazing image quality make Lubitel-166b a perfect solution for everyone who wants to start taking 120 film format photographs.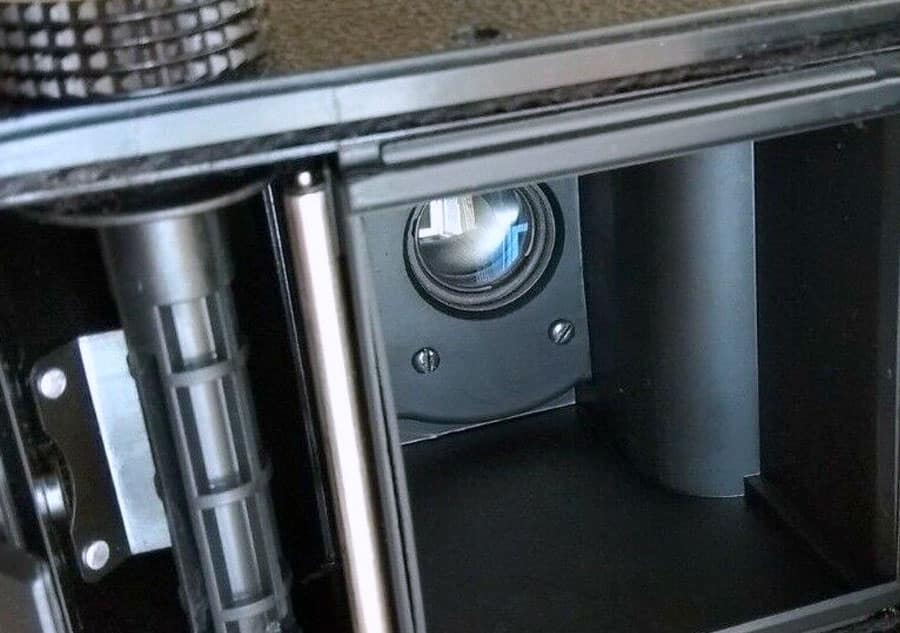 Lubitel-166b, like all its predecessors, is designed for medium format film.
This medium format camera is equipped with a leaf shutter with shutter speeds of 1/15, 1/30, 1/60, 1/125, 1/250, and B
On the back cover, there is a small round window with a red filter in order to visually control the rewinding of the film. As in previous cameras, in Lubitel-166b, film rewinding and shutter cocking are not conjugated, and there is no mechanical restriction on film rewinding, which means that you can make double exposure.
The film rewinding knob is located on the right side of Lubitel-166b, and the cold shoe for attaching the flash and additional devices are located on the right side.
At the bottom, there is a tripod jack and on top is a waist-level viewfinder for sighting and focusing.
Despite the fact that the lens has an aperture of 4.5, and the maximum shutter speed is 250, this is quite enough for a leisurely shoot.
Of course, it would be great if this camera had a faster lens and a larger set of shutter speeds. It would also be very nice if this camera had a metal body, a full-fledged focusing screen, a frame counter, and so on. But of course, then this camera would not be worth as a couple of hamburgers.
The charm of this camera, like all other cameras of the Lubitel and Smena family, lies precisely in the fact that at such a ridiculous cost, they give a truly decent result.
The biggest problem is that when buying this camera you will have to adjust the lens, and focusing with a small dark ground glass circle is not a particularly easy task.
Lubitel-166b is an excellent camera in order to get acquainted with the classic Soviet photographic equipment. Yes, the camera is very simple. But at the same time, it has a unique charm and style.
LUBITEL-166B PHOTOS