Smena-Symbol is one of our favorite cameras from LOMO, and in this article we will tell you why.
Smena-Symbol is a simple Soviet camera manufactured by the LOMO association from 1971 to 1991. This camera was a further development of the Smena 8m camera and had a lever for cocking the shutter and advancing the film. The name of the camera indicates that focusing and exposure are done using symbol scales.
Smena-Symbol Specifications
Type: 35mm scale focus camera
Manufacturer: LOMO plant
Production period: from 1971 to 1991
Format: 24x36cm on 135 film
Lens mount: fixed lens
Lens: Triplet T-43 4.0/40
Shutter: leaf shutter with speeds from 1/15 to 1/250 sec.
Viewfinder: optical vewfinder
Lighmeter: none
Selftimer: none
Weight: 400 grams
Compared to the Smena 8m camera, this model has become larger. The shutter release button was again transferred to the lens, but unlike the first Smenas, now it is more convenient for the finger. A similar button was, for example, on the Lubitel 166 camera.
Smena-Symbol is also equipped with a Triplet T-43 4/40 lens. Since this is a further development of a very old optical scheme, this lens gives beautiful photographs with an interesting retro effect.
Smena-Symbol was equipped with a leaf shutter traditional for these cameras with shutter speeds of 1/15, 1/30, 1/60, 1/125, 1/250 and B. The minimum focusing distance is 1 meter, and the minimum aperture is 16. As already mentioned, focusing and exposure can be done using both traditional numbers and scales with symbols.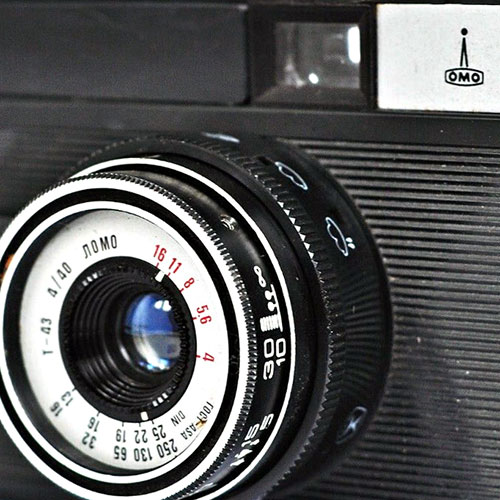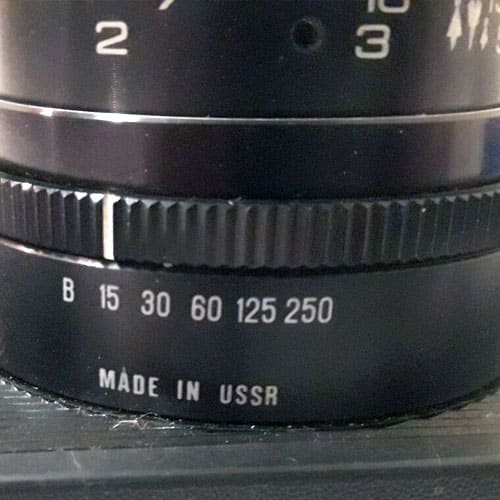 But unlike Smena 8m, there is no thread for the shutter release cable. This means that photographing in the dark will be more difficult with Smena-Symbol.
At the top is a hot shoe for attaching a flash or auxiliary rangefinder. The viewfinder is close enough to the lens, which helps to reduce parallax. In addition, there is a rather convenient rewind crank, the same as on more expensive and complex cameras.
Conclusion
The LOMO Smena-Symbol was a fairly advanced camera of this level for the Soviet Union of the 70s. There was everything that was needed for a novice photographer, and the camera was not overloaded with mechanisms that could make the camera production expensive. It is these factors that allowed to produce these cameras in millions of copies.
SMENA-SYMBOL PHOTOS