Zenit-12xp is a Soviet SLR camera with a TTL light meter and M-42 thread mount, produced from 1983 to 2000 at the KMZ plant.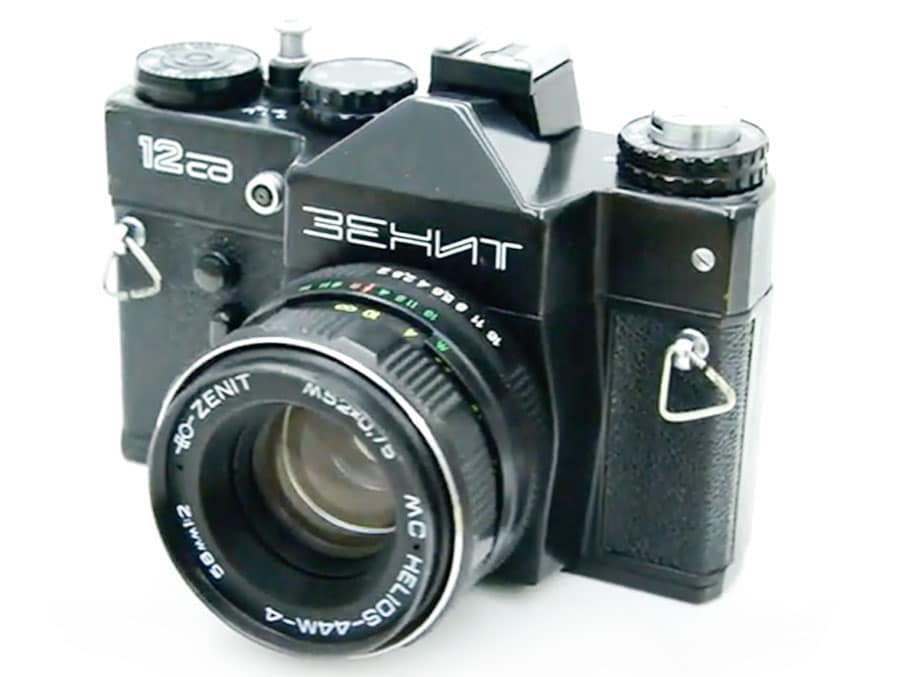 The Zenit-12xp camera is an improved version of the Zenit-TTL camera. The main differences are a brighter viewfinder, LED indication of the light meter, a modified rear door opening lock and a shutter button inherited from the Zenit-11.
Zenit-12xp Specifications
Type: 35mm SLR camera
Manufacturer: KMZ plant
Production period: 1983-2000
Format: 24x36cm on 135 film
Lens mount: m42 thread mount
Lens: Helios 44m f2.0/58
Viewfinder image field size: 20×28mm
Shutter: focal-plane shutter with speeds from 1/30 to 1/500 sec.
Viewfinder: SLR with non-removable pentaprism
Lighmeter: built-in TTL light meter
Flash synchronisation: sync socket "X", sync speeds from 1/30 s and longer.
Selftimer: mechanical
Weight: 820 grams
Zenit-12xp, like all other Zenit cameras, is the simplest camera that has the most basic functions, which, nevertheless, are enough to solve most of the tasks facing the photographer.
This Soviet SLR camera has only 5 shutter speeds, from 1/30 to 1/500. Yes, this is a very meager set of shutter speeds, but in most cases it is quite sufficient for more or less comfortable shooting.
It is worth noting that, unlike the earliest Zenit, FED and Zorki cameras, in Zenit-12xp you can change the shutter speed both before and after cocking the shutter.
The viewfinder still shows only 65% of the future frame, but has a fairly comfortable circle with a microprism in the center. In contrast to the pointer indication of the light meter used in Zenit-TTL, an LED indicator is used here, which greatly simplifies the process of taking pictures in low light.
The Zenit-12xp camera has an M-42 threaded mount, which means that you can use a huge number of lenses made for this mount.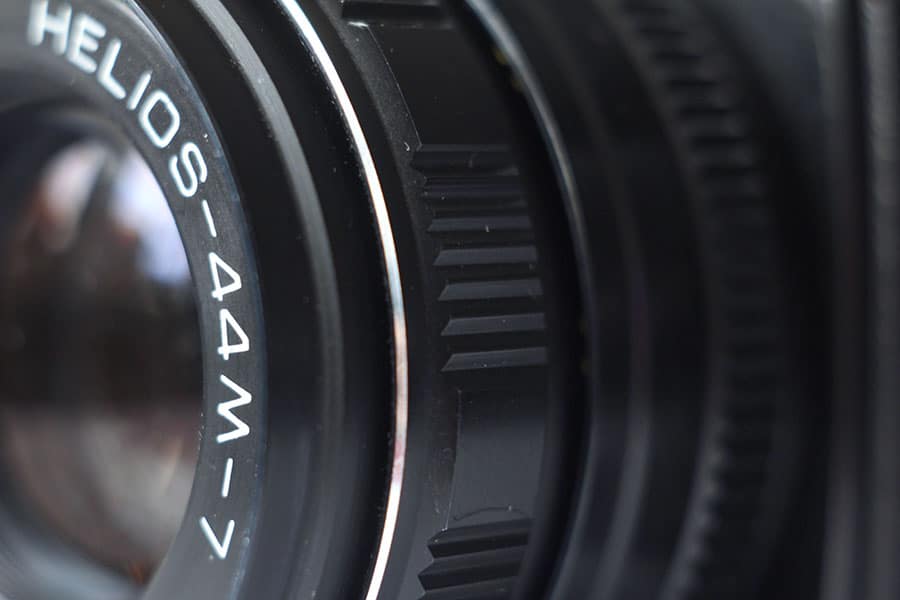 Among the most famous and good lenses made in the USSR for the M42 system are the wide-angle Mir-1И, Helios-44 (of different variations), portrait Jupiter-9 and long-focus Jupiter-37A.
Conclusion
Zenit-12xp is a good enough camera for a beginner film photographer. This camera is very cheap but at the same time it has a good enough functionality that allows you to take great pictures.
As mentioned above, this Soviet SLR has an M-42 thread mount, which means that you can use not only Soviet lenses with it, but also lenses from German and Japanese manufacturers.
ZENIT-12XP PHOTOS